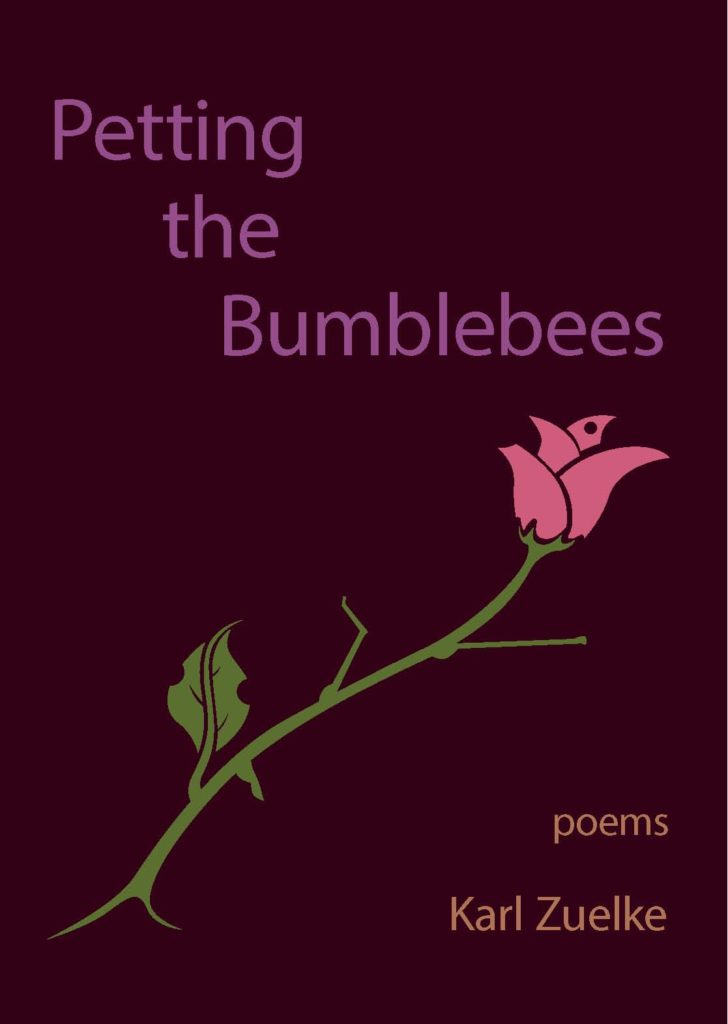 Petting the Bumblebees. Poems by Karl Zuelke. Perfect bound with French folds. 5.5 x 8 inches. 82 pages. ISBN 978-1-938928-07-9. 2019. $15.00.
Karl Zuelke's first book of poems "cradles the first law of ecology—that everything is connected to everything else—in a sensuous embrace. With narrative exuberance, these poems raise the question of how to be inside a design of ravishing appetites. We hear, taste, touch, see and feel our way through the wild and unpredictable geographies of co-existence, interpreting the physical processes that contain us through torn apart bread loaves, 'cups of pawpaw flesh,' the centipede's 'yellow crunch,' sudden bolts of 'fragrant lightning.'" —Sherry Cook Stanforth
To purchase a copy, please visit the Spybeam Books internet marketplace at:
spybeambooks.com
And remember to use the code
MIRIAMDRAWS2020
in order to score big savings on your order of books made with actual paper!